Reasons Why Term Insurance Should Be in The Checklist for Newlyweds
3 min read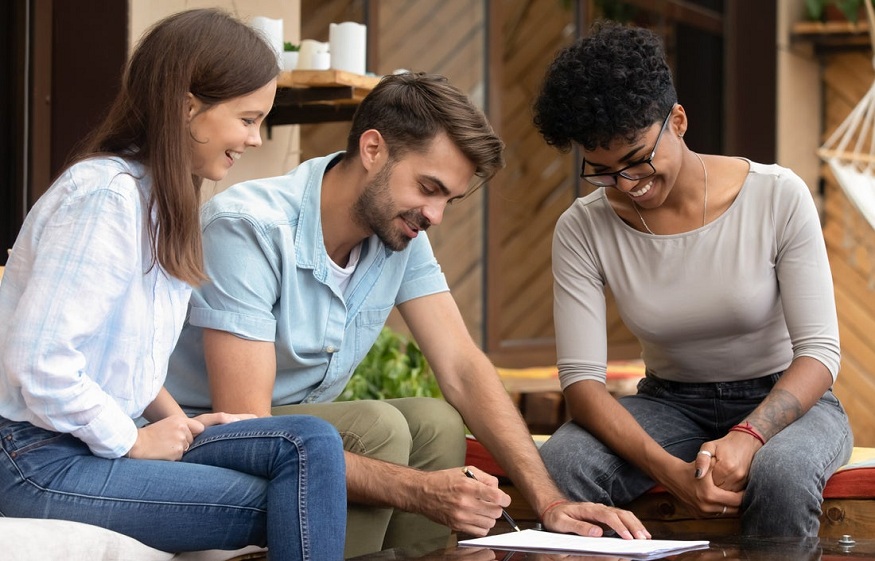 Getting married and entering a new phase of life can be exciting and overwhelming. As time passes, we immerse ourselves in further roles and responsibilities. As newlyweds, we often have many new things on our plate, whether handling finances jointly or addressing household chores and routines. But, in the hustle of life, the one thing often missed is having a plan that helps us live a worry-free life.
So, how can that happen?
The answer is simple: you need to buy a term plan that aligns with your goals. Many term insurance plans only cover working persons, but homemakers can also buy term insurance for a housewife.
This article will further dig into why term life insurance should be a part of your checklist, especially when you are newlywed.
Top Reasons Why Newlyweds Should Invest in a Term Insurance
The most crucial reason newlyweds should add term life insurance plans to their checklist is that it provides protection. Wise financial planning for newlyweds can help them avoid any economic impact due to any misfortunate event, such as the untimely death of either partner. They can overcome any financial hardships that could arise for either partner's immediate dependents. Therefore, term life insurance for married couples is a must-have.
Term insurance plans are customisable
Term insurance plans are flexible as they allow customisation and boost premiums at different stages of life. With increasing income, there is a direct change in expenses and lifestyle, and managing while beating inflation is necessary, and term insurance helps you do that.
Also, suppose you want to buy term insurance plans. In that case, go with reputed term plans like Tata AIA policy and other popular plans.
Covers your wife in the same policy
Some term insurance policies also allow the flexibility to add your wife to your term plan at a discounted rate. Also, you can take joint-term insurance, whichever is best for you. When you add your wife to the same policy or buy a joint-term policy, you pull more benefits as you do not have to buy a new term plan. Therefore, it will save you a lot of time, effort, and money.
Opt for a term plan with the return of a premium
Some term insurance plans also offer a return of premium benefit. With such a term policy, you can ensure that your family is secured and your financial future is safeguarded. In addition, with this type of policy, you get back the money you've invested if you don't make a claim. So term insurance plan acts as a comprehensive plan which provides you coverage and safeguards your future with the return of premium benefit.
Extra protection with riders
Riders allow you to enhance the benefits of a term insurance plan. They are the additional benefits that can be added to your policy, which include critical illness coverage, accidental disability coverage, and death due to accident coverage. In addition, you can customise your policy based on your goals and ensure that your family is financially stable in case of an untimely demise.
Conclusion
As a newlywed, it is crucial that you pre-plan your future and include buying term insurance on your financial checklist. Term insurance can be handy as it helps cater to your financial goals at different stages of life. Additionally, getting other benefits such as discounts to add a spouse to the same policy, return of premium benefits, and riders such as critical illness, accidental disability, and death due to accident coverage can enhance the benefits of your policy.
With term insurance as a part of your financial planning, you can guarantee that your family is financially protected and shielded in the event of any tragic circumstances. Likewise, you can get term insurance for housewives, which can be a good idea if you want an additional shield to protect your family.